March 17, 2021
CoolKid Dwi
A CoolKid since 2004
Dwi has been a CoolKid since he was seven years old, when he received his first prosthetic limb at our program with Puspadi Bali in Indonesia. Dwi had lost his leg during an accident and his parents, a security offer and flower vendor, had been unable to save the money necessary to buy Dwi a prosthetic, let alone afford the follow up costs that would incur as Dwi grew.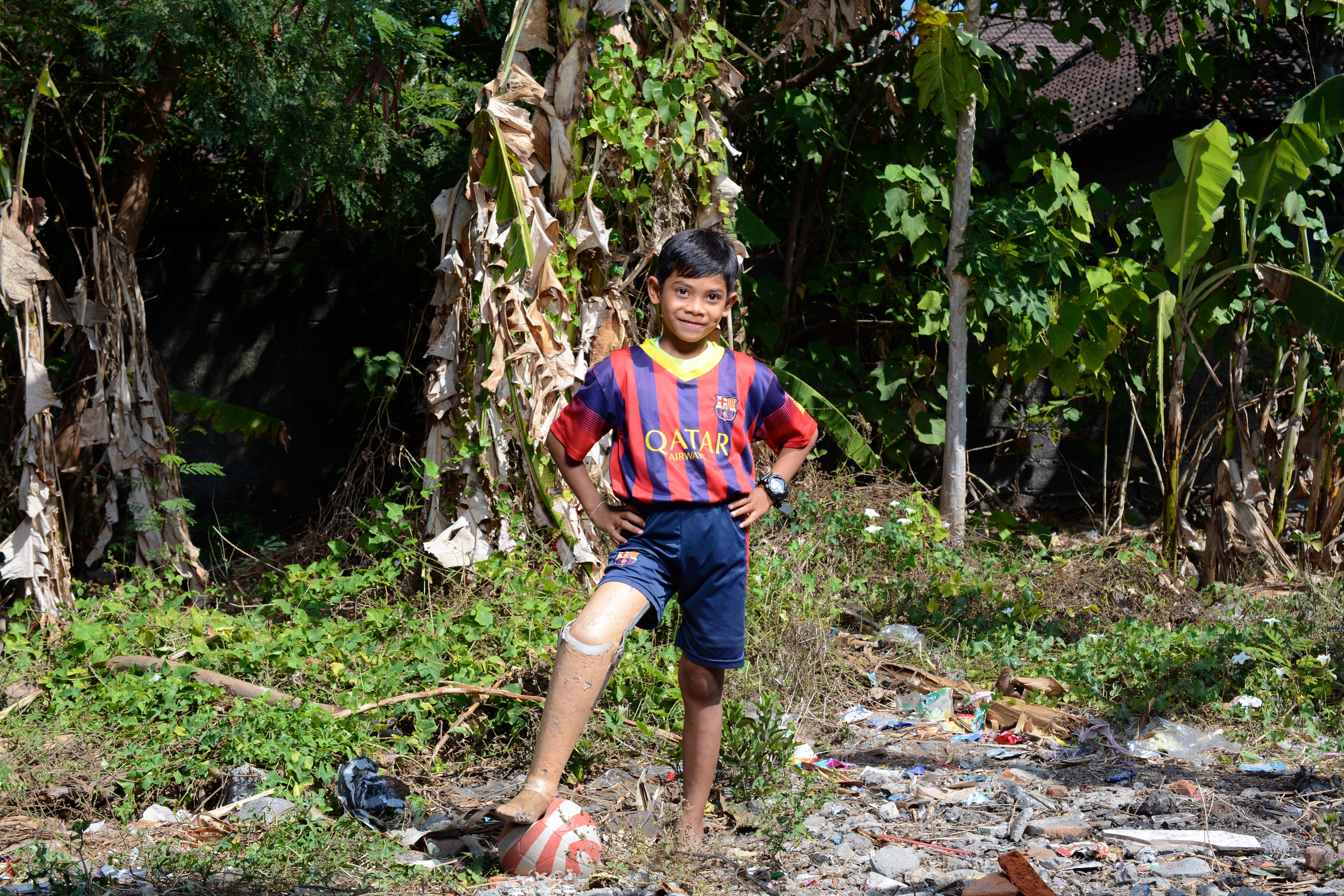 For as long as we have known him, all Dwi wants is to play soccer. Jumping quickly from first steps to first dribbles, it didn't take long for Dwi to feel comfortable and at ease with his prosthetic limb.
You should see all the tricks Dwi can do!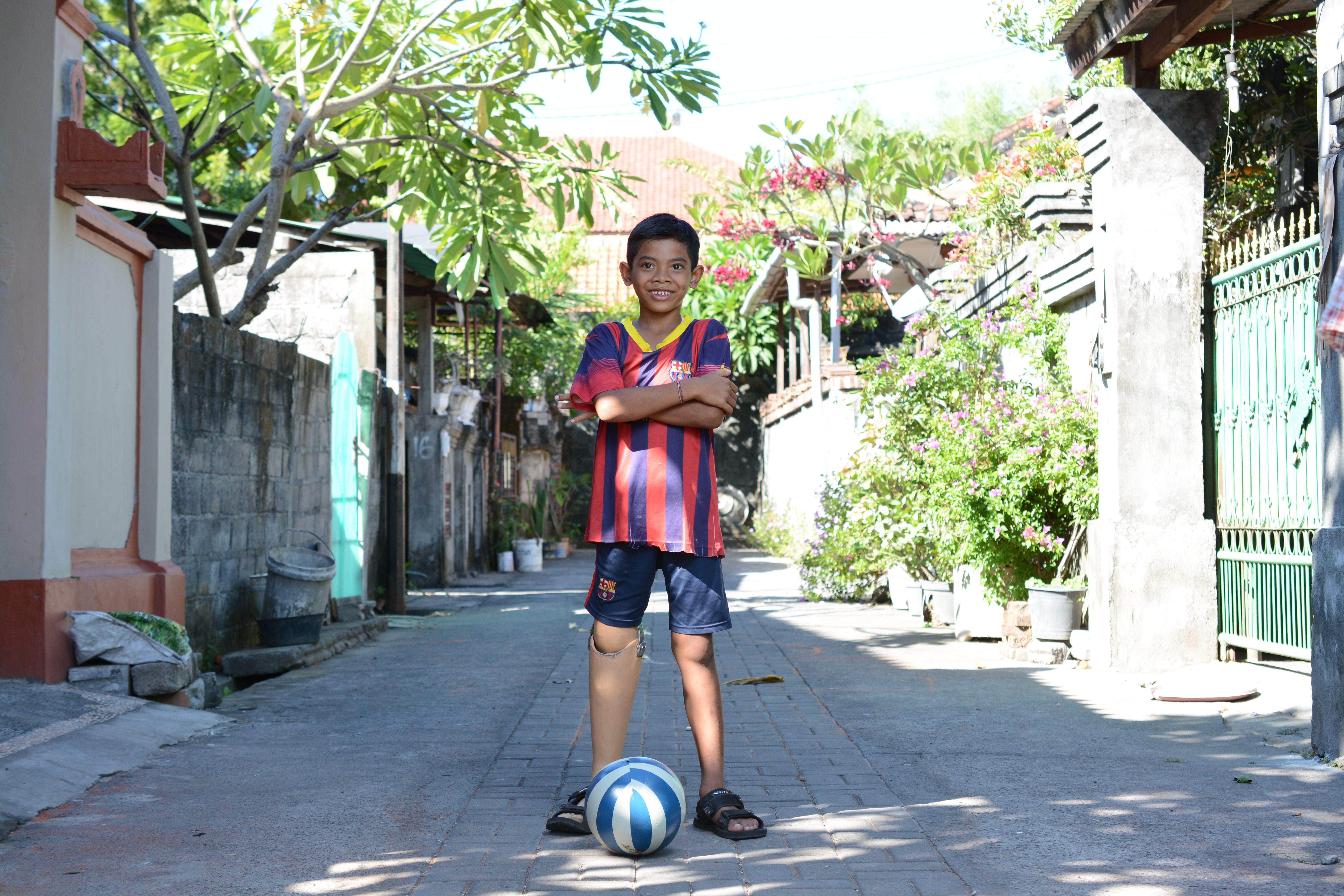 A star on and off the field
Dwi dreams of being a professional soccer player, and thanks to the mobility provided by his Joshi, his dream becomes closer to reality with every step he takes.
Our Joshi's light-weight but durable materials means Dwi can keep up with his friends on and off the field. Dwi is currently in Junior High School, where he is at the top of his class.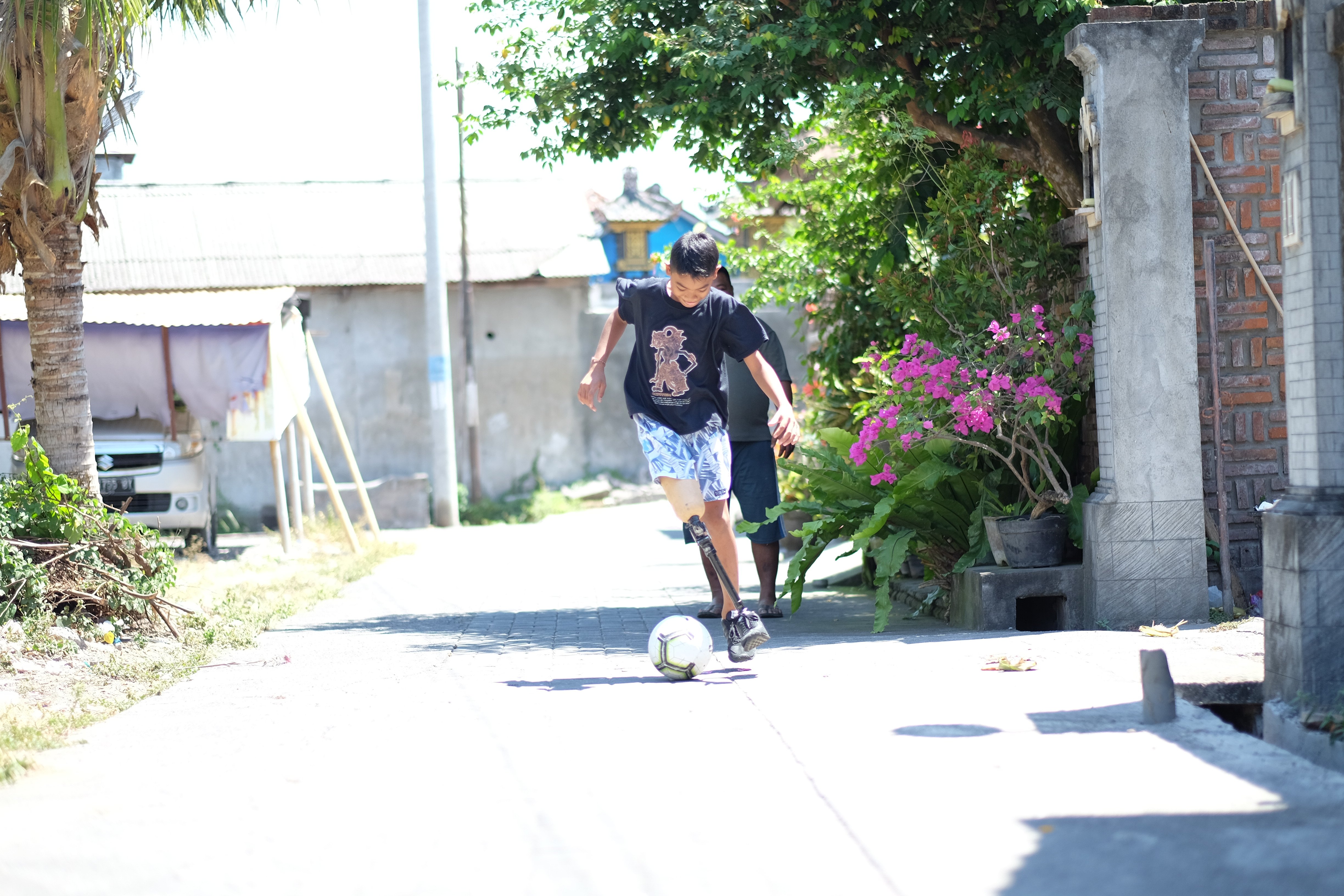 Growing Up ALTSO
Last year, Dwi, a growing boy always on the move, visited our program four times to receive repairs and adjustments to his Joshi. On average a CoolKid will receive two adjustments a year, because just as a kid outgrows their shoes, they outgrow their prosthetics.
Thanks to the generosity of our supporters, we will be there to maintain Dwi's mobility, and all the opportunities and dreams that it offers, through the age of 21.
There are 106 million children living with untreated disabilities in the developing world. 95% cannot afford care, and 90% do not attend school. We are on a mission to change that. Mobility is so much more than movement, it is a human right. Donate a life-changing orthotic brace, prosthetic limb, or appropriately fitted wheelchair.