February 14, 2021
Providing Free Orthopedic Care to Kids Living with Limb Disabilities in Bali
In 2012, on a personal trip to surf in Bali, Indonesia, ALTSO's Director of Programs A.J. Warco learned of a small organization named Yakkum Bali that was providing free wheelchairs in the area.
Knowing that we wanted to expand our reach in order to serve more children and continue changing the face of disability world-wide, A.J. took the initiative to travel to the organization's headquarters to meet with the founder and staff.
Thus began our relationship with Yakkum Bali (later formally changed to Puspadi Bali).
A.J. continued to worked close with Latra Nengah, the organization's founder, to develop a formal partnership based on our program structure and the great need in the area, and in January 2015 Puspadi officially became our second program partner in Indonesia.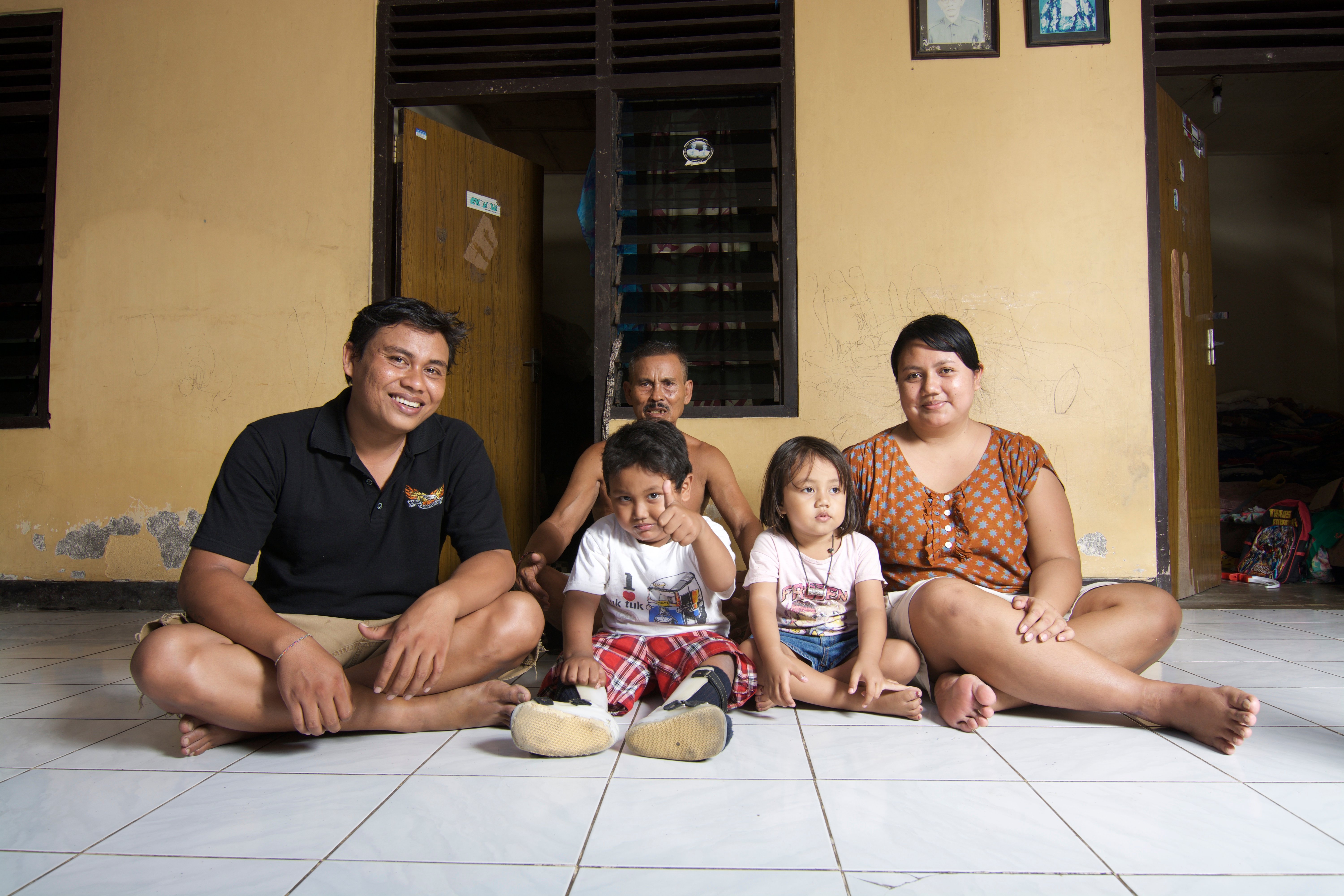 An at home visit with a patient's family during A.J.'s first official program site-visit in 2015.
Why Bali, Indonesia?
Unfortunately, in Indonesia it is common for people living with disabilities to be viewed as a burden, or worse, an embarrassment. It is sadly too common for these people to be ostracized from society, unable to receive the treatment they need. A majority of people believe that disabilities are given to those who deserve punishment for sins, some going so far as to attempt exorcisms to remove supernatural spirits.
Established in 1999, Puspadi Bali is a local NGO committed to improving the lives of people with physical disabilities by providing access to care that allows them to join society as productive citizens. In doing so they are fighting to create an inclusive society in which people living with disabilities are treated equally and provided with the same opportunities as others.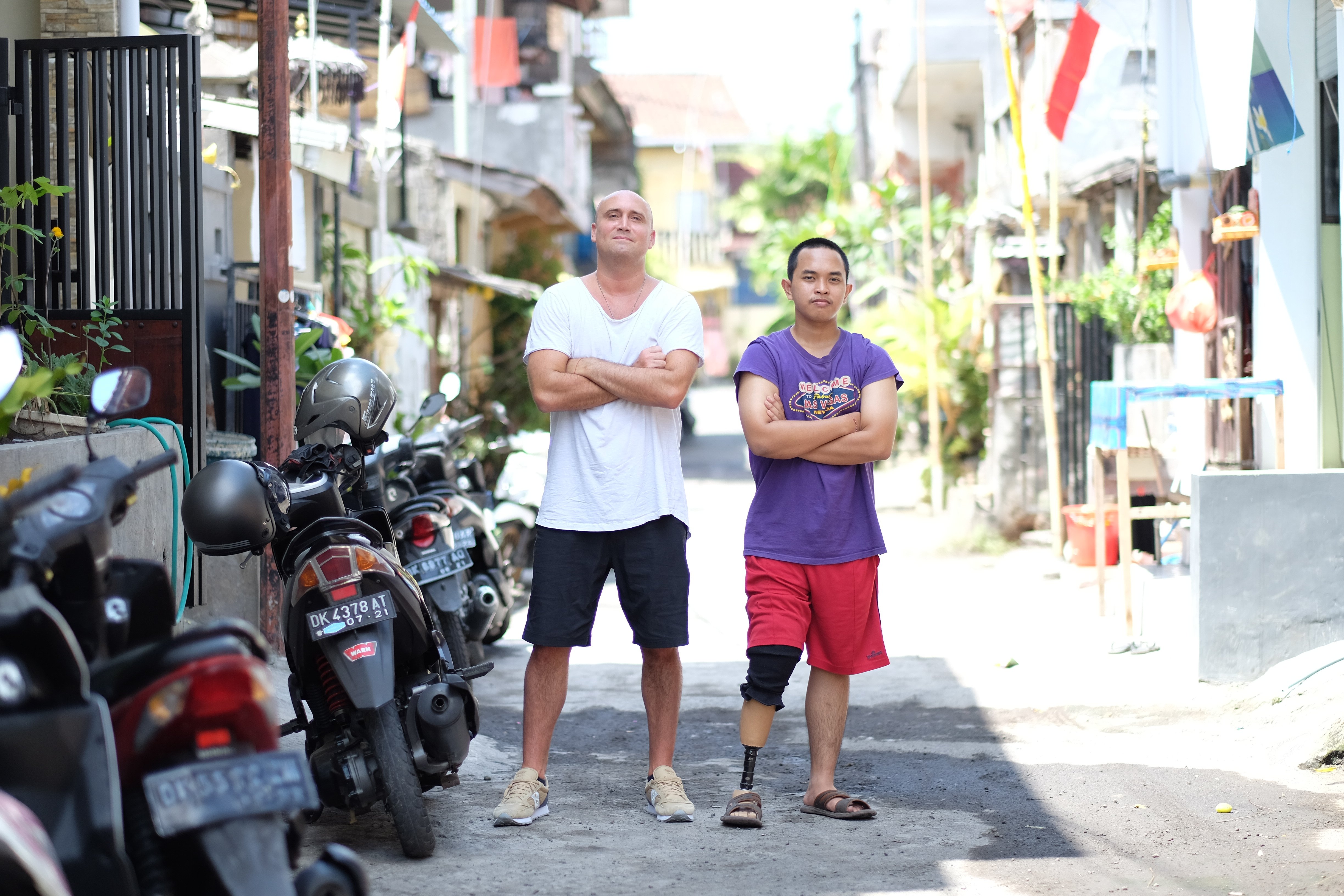 A.J. with CoolKid Ritzky during a site-visit in 2019.
How do we find patients if they are ostracized?
Children that benefit from our program, at no cost to them or their families, are sought out by the Puspadi Bali Field Workers. Puspadi Bali's community of field staff work 40 hour weeks to identify children and adults living with untreated limb disabilities.
They locate families through word of mouth, digital campaigns, hospital and clinic referrals, and radio broadcasts. Once identifying the family the community field staff will follow up, at times even traveling hundreds of miles, maneuvering via motorcycle in rural areas where automobiles cannot reach.
In 2020, amidst lockdowns and PPE shortages, Puspadi Bali Field Workers workers still managed to visit over 2,200 homes. By reaching out to the local community and addressing each and every family and their concerns for their child's disability, they are able to explain the free services offered by ALTSO via our partnership.
This personal approach leads to a large number of patients being registered whose families would have never otherwise sought out treatment. Through our partnership with Puspadi Bali, and by empowering our CoolKids with free, high-quality, sleek orthopedic care, we are fighting everyday against the stigma of disability in Indonesia.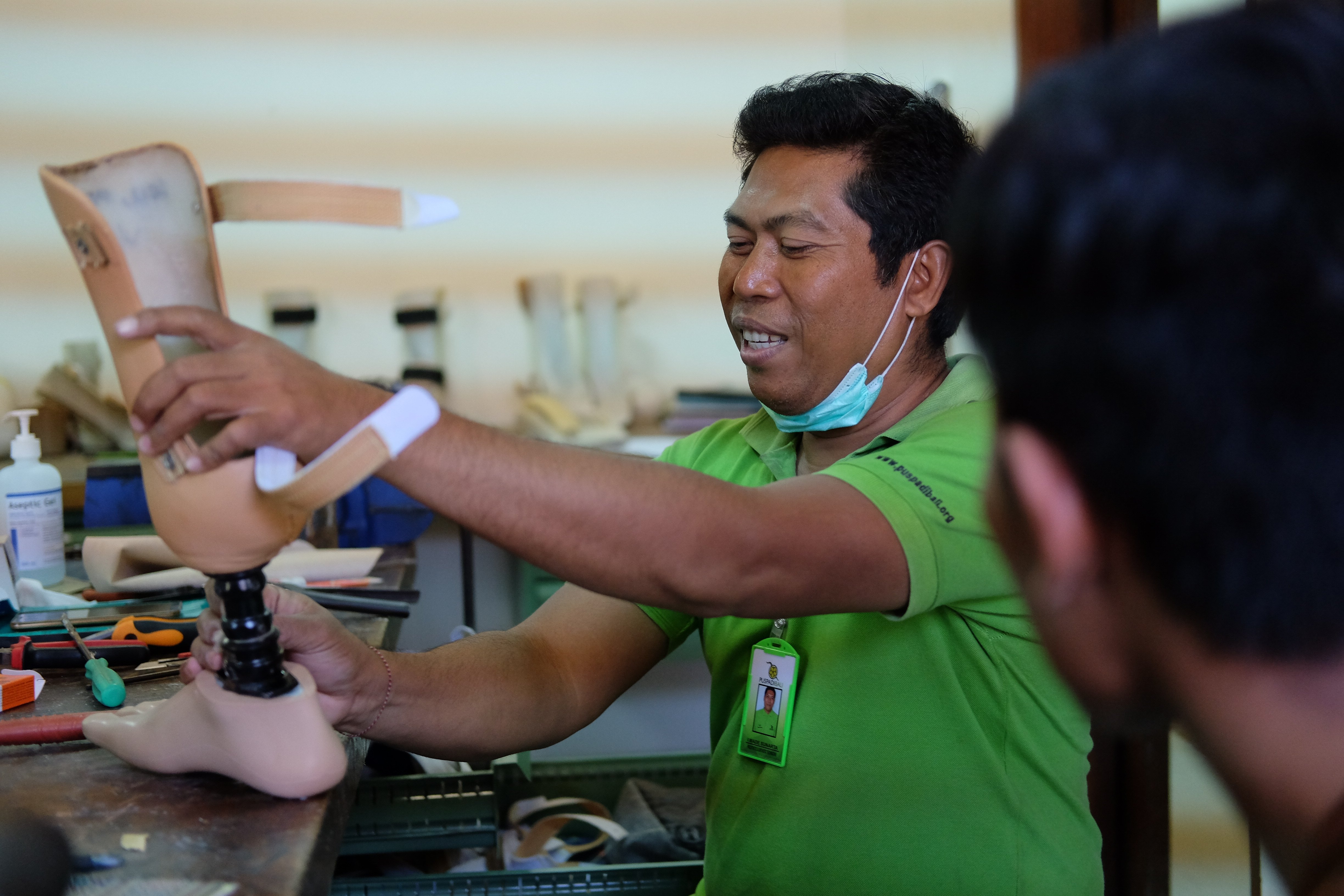 Behind the scenes of a Joshi fitting at Puspadi Bali.
Against all odds, a successful 2020
Despite ever changing lockdowns in 2020, Puspadi was able to treat 174 ALTSO CoolKids in need with our direct product support - including Joshi modular prosthetic limbs, prosthetic feet, and custom fit orthotic devices.
"Thank you very much for your huge support to protect our staff, clients, their families and the communities" - Putu Juliani, Puspadi Operations Manager
We are proud to share that we are the first, and only organization, to ever provide modular prosthetic limb components to Puspadi Bali, free of charge.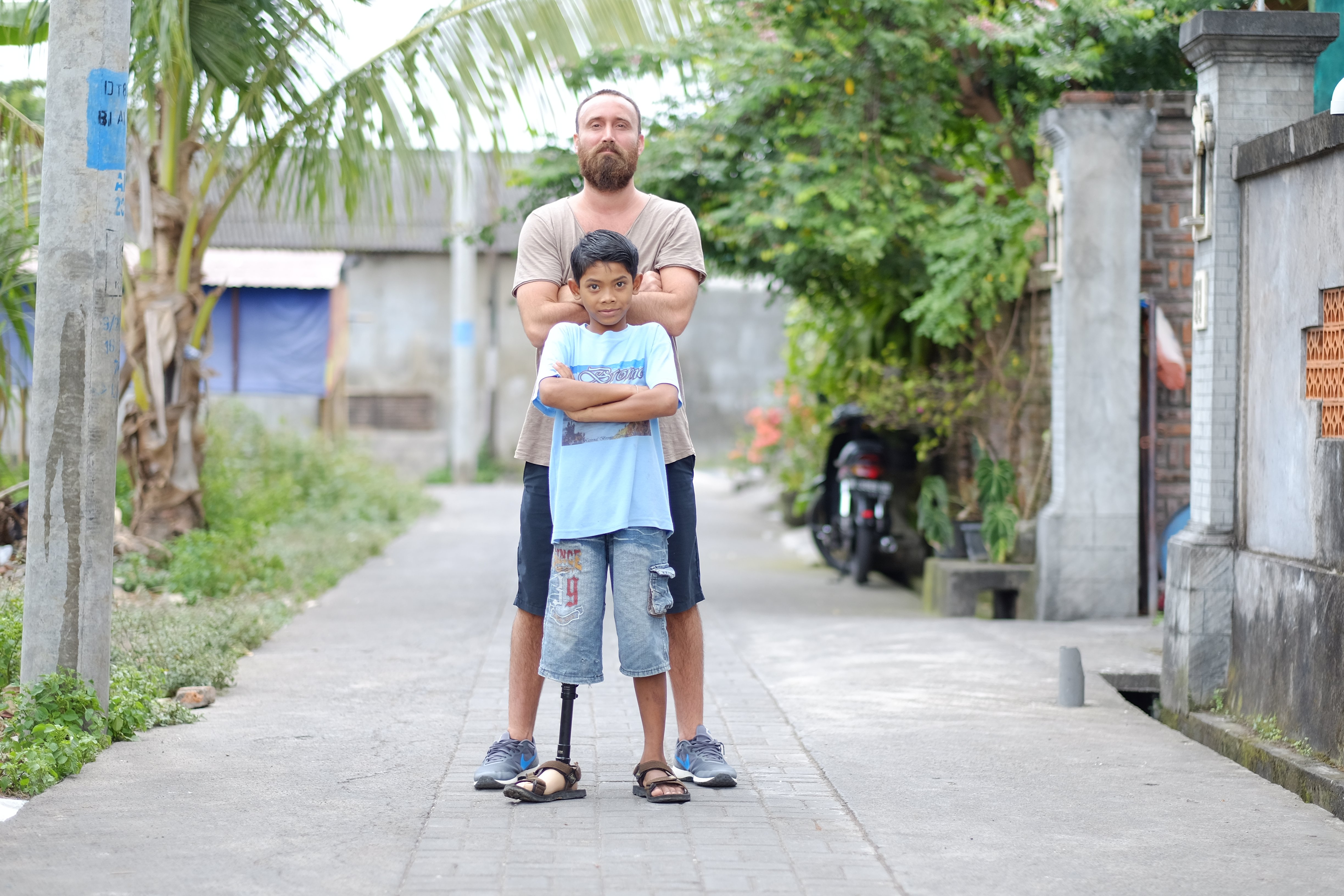 A.J. with CoolKid Dwi during a site-visit in 2017.
Looking Forward
Since 2015 , thanks to our devoted supporters, we have provided nearly 500 CoolKids with free orthopedic care through our partnership with Puspadi Bali. Our
work is just getting started.
13.3% of households in Indonesia have at least one household member with a disability. Yet, with the cultural barriers still in place for many, it is estimated that less than 25% of people living in Indonesia who could benefit from having a prosthetic have access to one. With your support, we will continue providing free orthopedic care to CoolKids desperately in need, and changing the face of disability.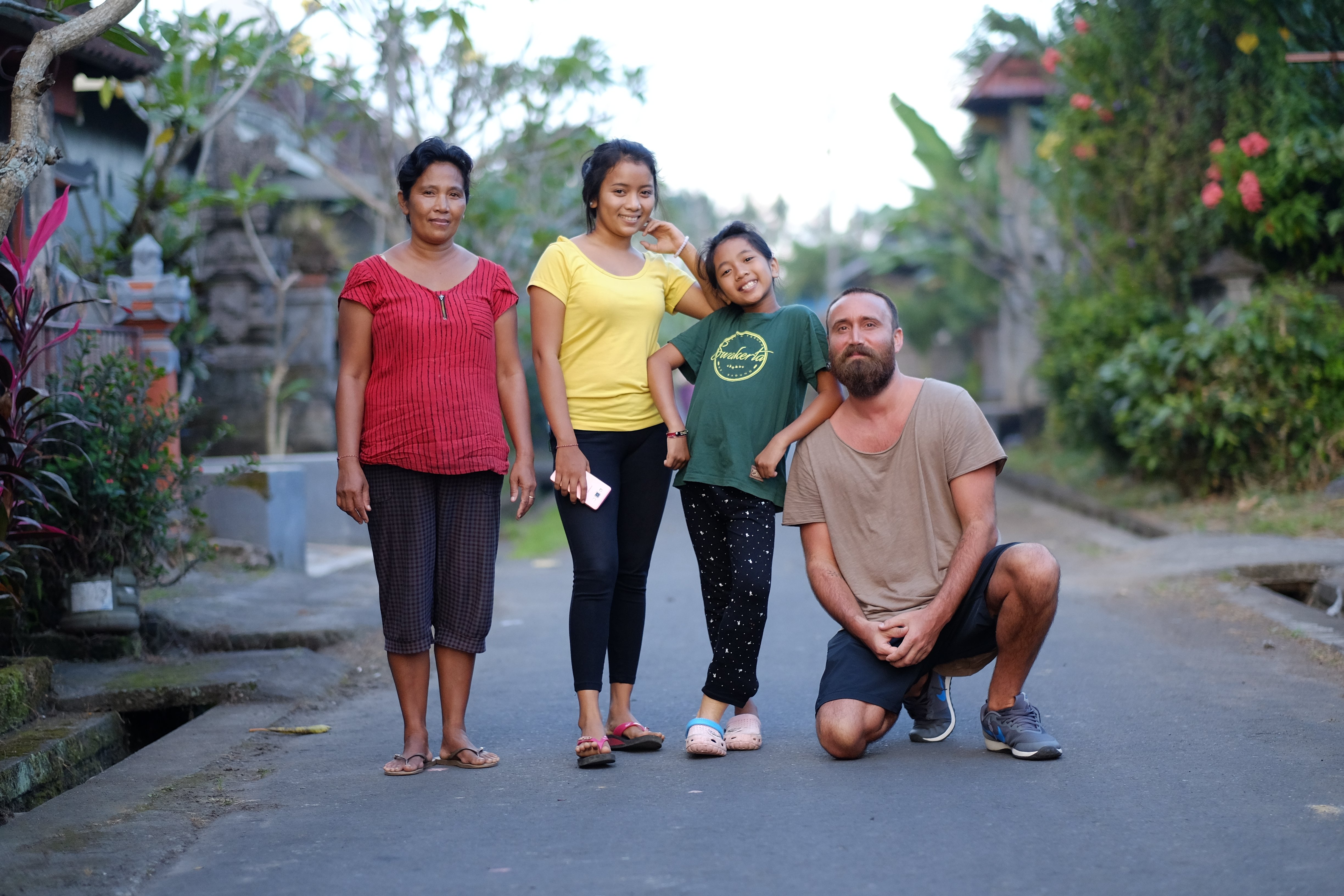 A.J. with CoolKid Nia and her family during a site-visit in 2017.
Make a life-changing difference and join our CoolKids Club. Just $25 a month helps keep 6 CoolKids - like Rizky, Dwi, and Nia - moving a year. You'll be providing continued mobility for our CoolKids, peace of mind for their families, and so much more than movement.