March 15, 2021
When the Mission Manifests in Smiles
Talking to people about ALTSO and the annual Rocktoberfest events — that's easy. And it should be, given I try to spread the word about ALTSO's work in my minor role on Chicago's Rocktoberfest planning committee.
Writing about the importance of the work and donating your time or resources to the cause like this, though, I always put off, and put off, and put off.
I wondered, why? And the answer is pretty simple. It's really emotional to see all of the CoolKids impacted — and not just one emotion, most all of them.
There's sadness that there are so many youth in need of assistance.
The sadness is usually matched with an equal degree of anger that children, through zero fault of their own, are dealt bad cards in life, and are deprived of mobility. There is frustration that there are still so many kids who do not have access to the necessary mobility solutions, be it a wheelchair, orthotic brace, or a prosthetic limb like ALTSO's Joshi.
Then there is the sheer joy that comes from donating time and resources to change in the world while working with a group of truly tremendous individuals. Each one of those emotional phases usually comes, for me, with tears, and who likes crying?
Prior to ALTSO, I was woefully ignorant on the mobility front. Prosthetic and orthotic needs for children in the developing world? Not in my volunteering wheelhouse.
But since I joined the fold five years ago, I cannot unsee how mobility matters.
What do I do on a given day? Walk to get coffee. Use the stairs in my apartment complex. Carry groceries. Run around the neighborhood or commute to Chicago's Loop. In the past, whenever I was asked by a friend if I was free to be at a particular place at a certain time, I'd say something like, "Whatever's clever — I'm mobile."
I'd never really stopped and thought about that in any substantive way. What if I couldn't do any of those things? How would things look? How would I feel?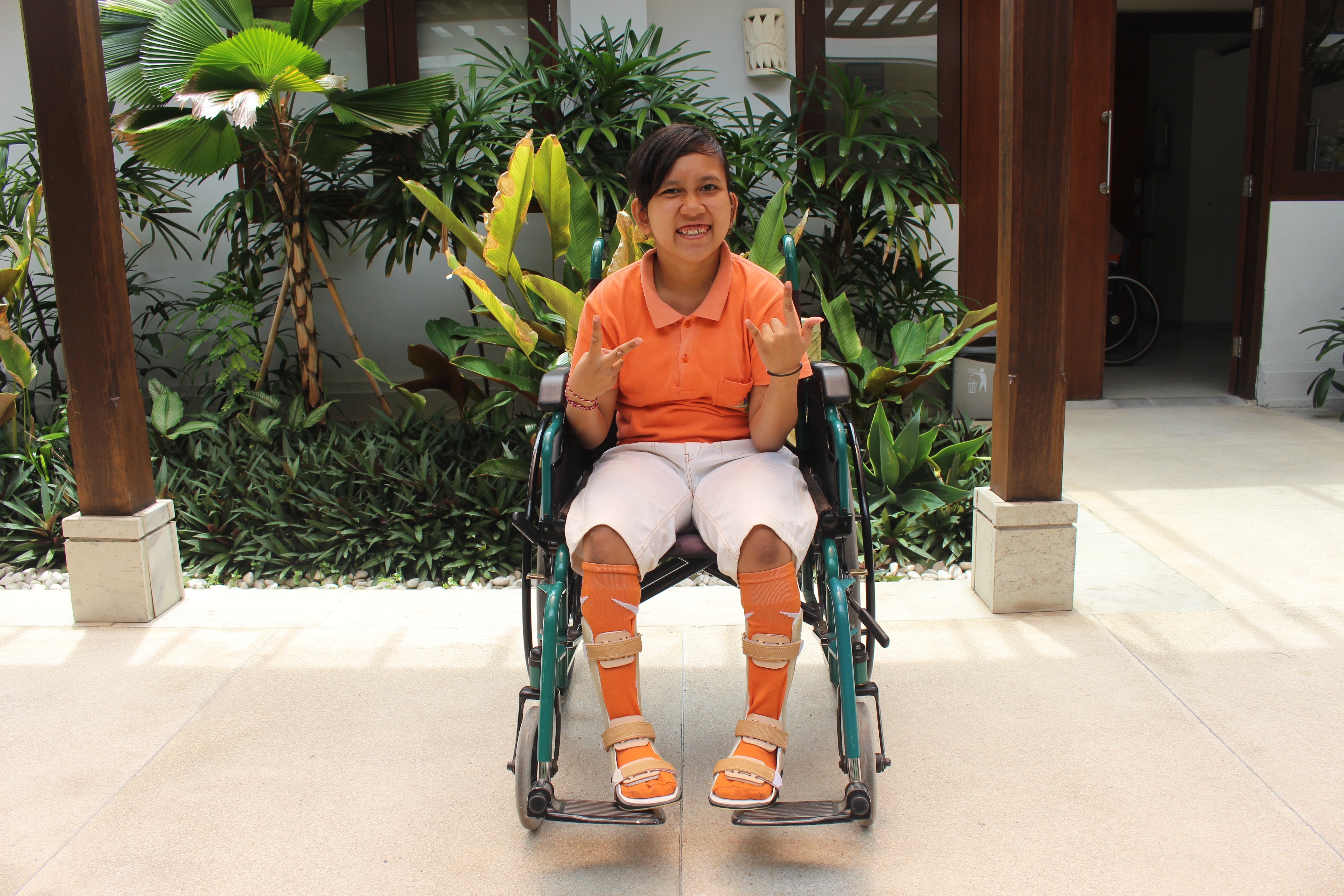 ALTSO knows mobility is hope.
I get the chance to see hope manifest via the smiles and confidence of CoolKids everywhere, kids who can maybe now travel to school to get an education or can better help their families, friends, and communities thrive. I can't say enough about those smiles, especially as they evolve over the years. I never know what's going to really resonate with me, but watching someone grow up, albeit from a great distance, with newfound independence is unlike anything I've ever experienced.
Sometimes, I feel like I'm actually getting more from ALTSO's global work than they're getting from me. But, and I think I share this feeling with many involved with ALTSO, that feeling helps keep me motivated to continue empowering and uplifting CoolKids everywhere through mobility solutions!
Because everyone should have A Leg To Stand On.