August 18, 2023
The Inspiration Behind Rocktoberfest.
"Music has always been a big part of my life, so much so that when I launched Octagon Asset Management, I named our first hedge fund, "the Octave-1 Fund". An octave is a series of 8 notes in a musical scale and the idea behind naming the fund after it was that although an Octave is a finite series of notes, there are an infinite number of songs that you can write within an Octave.
You are only limited by your ability to be creative.
As a self taught drummer, guitar player and bass player, I played in bands throughout high school, college and even after college in NYC. The joy that I had experienced through music and indelible impact on my life and if I didn't have my arms or legs, I would never have been able to do and experience the amazing things I have through music.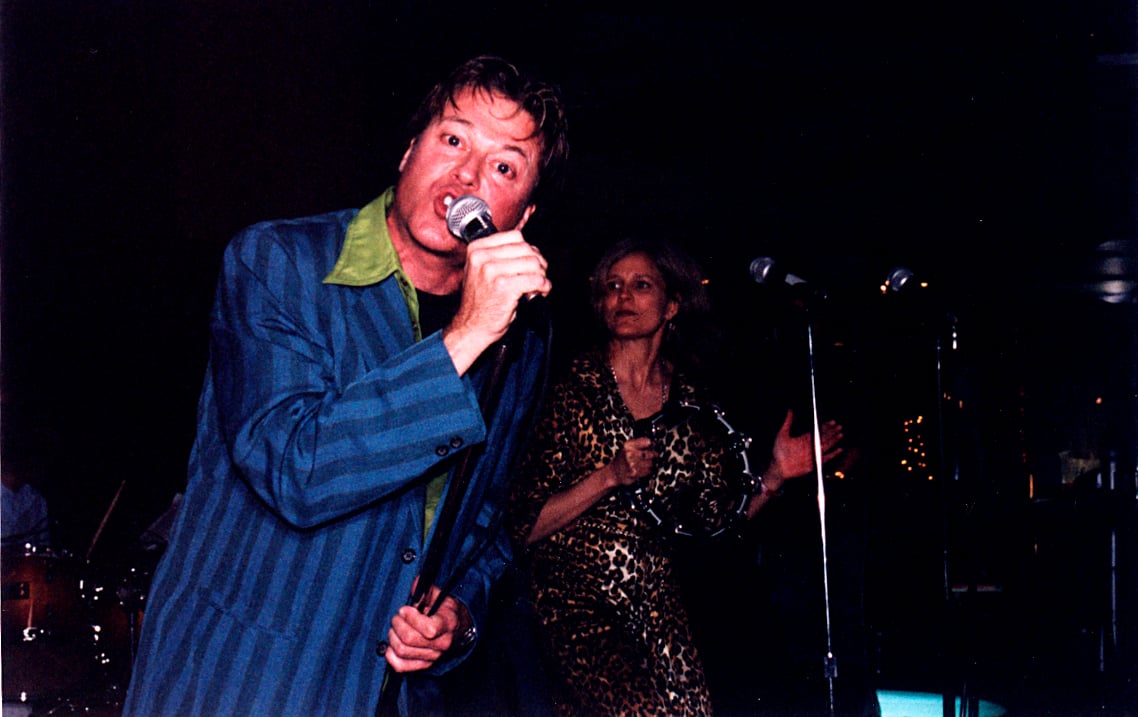 ALTSO's First Rocktoberfest - 2004.
Our office at the time was in a large loft space on 29th and 5th Avenue. The vast majority of the other tenants were textile companies who vacated the building every day around at 5pm. Since our counter-parties were located around the world, we had to work late hours due to the different time zones. I decided to keep my guitar and a drum set in the office so that I could play after the building was cleared out.
Investors would come in and see the musical instruments and it would always provoke conversations about playing music. Several of my investors disclosed that they played an instrument as well and I would invite them to come jam after hours.
We ended up creating a Friday ritual called "Hedge Fun Happy Hour" where people would come over after work and jam. One of our investors, Chris Heasman, who was a partner at Lazard Asset Management had recently taken up the guitar. He would come over often and play.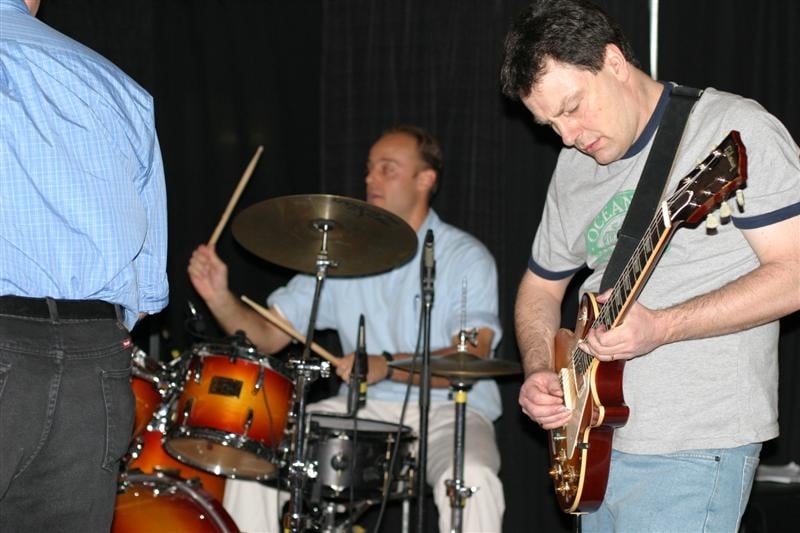 ALTSO's First Rocktoberfest - 2004.
One time during one of our jam sessions, I was talking to Chris about A Leg To Stand On and mentioned that I wanted to find a way to raise awareness and support for the cause. He threw out the idea of why don't we put a band together and perform in front of our friends in the industry to try and raise money and awareness for ALTSO.
So that's exactly what we did.
Chris had a connection that got us in with the Chelsea Hotel to host an event at their bar. In its heyday, the Chelsea Hotel, located on 23rd street in New York City, was the temporary home for musicians like Bob Dylan, Patti Smith, Jimi Hendrix, Bob Marley, Joni Mitchell, Mick Jagger, and Chet Baker. So it was a great venue to host this type of event.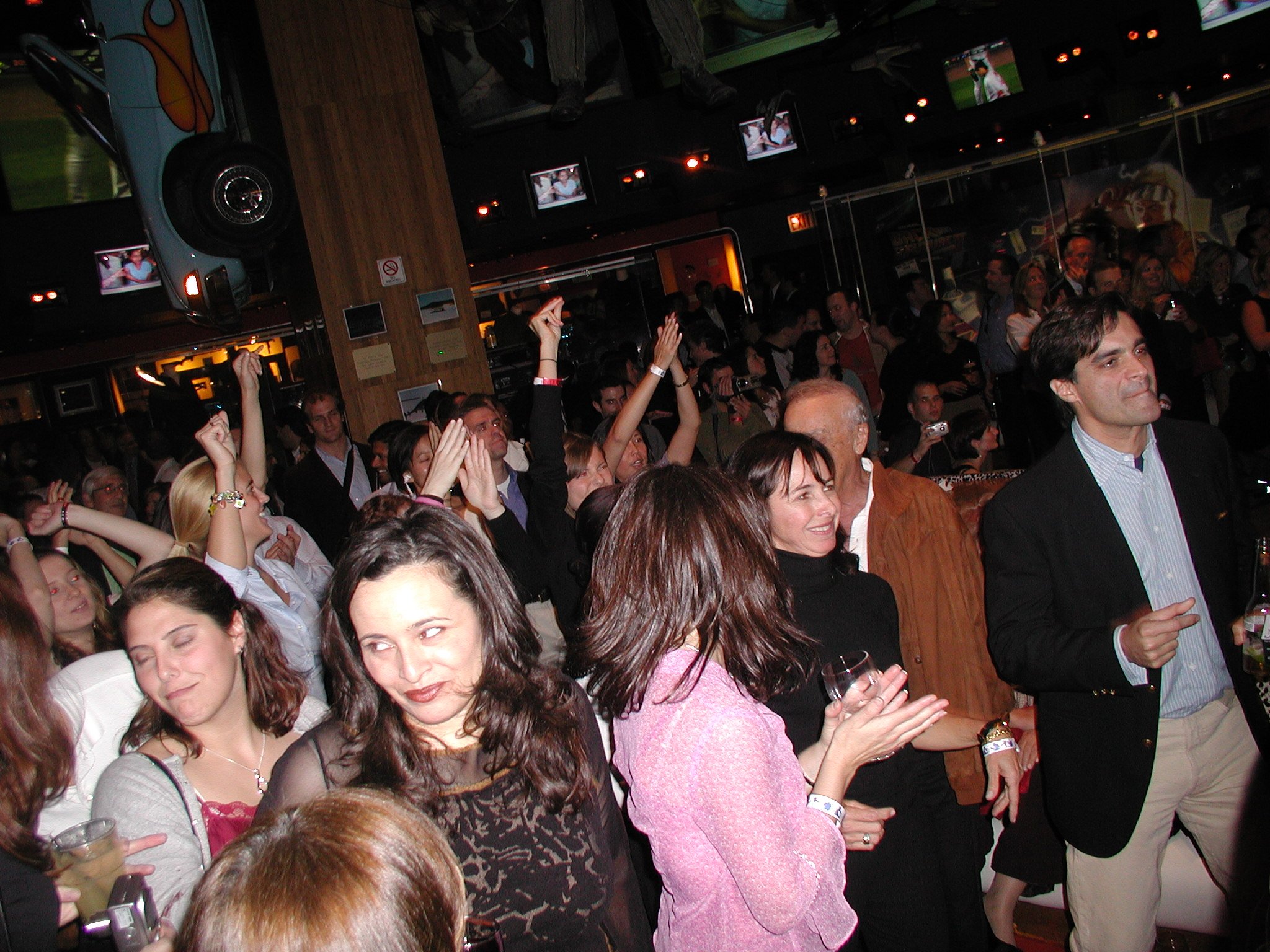 ALTSO's First Rocktoberfest - 2004.
We pulled together other musicians that we knew in the hedge fund industry and formed a band that we called the "Subscribers".
When you invest in a hedge fund, you "subscribe" in shares of the fund, so that is where the name came from.
All of us in the band sent emails to our contacts in New York inviting them to "come watch us make fools of ourselves and support a great cause at the same time". We ended up selling the place out. The show was a smashing success with people dancing and having a blast. Afterwards, we were inundated with people saying that they play in a band, or they play an instrument and would love to play with us if we needed another member.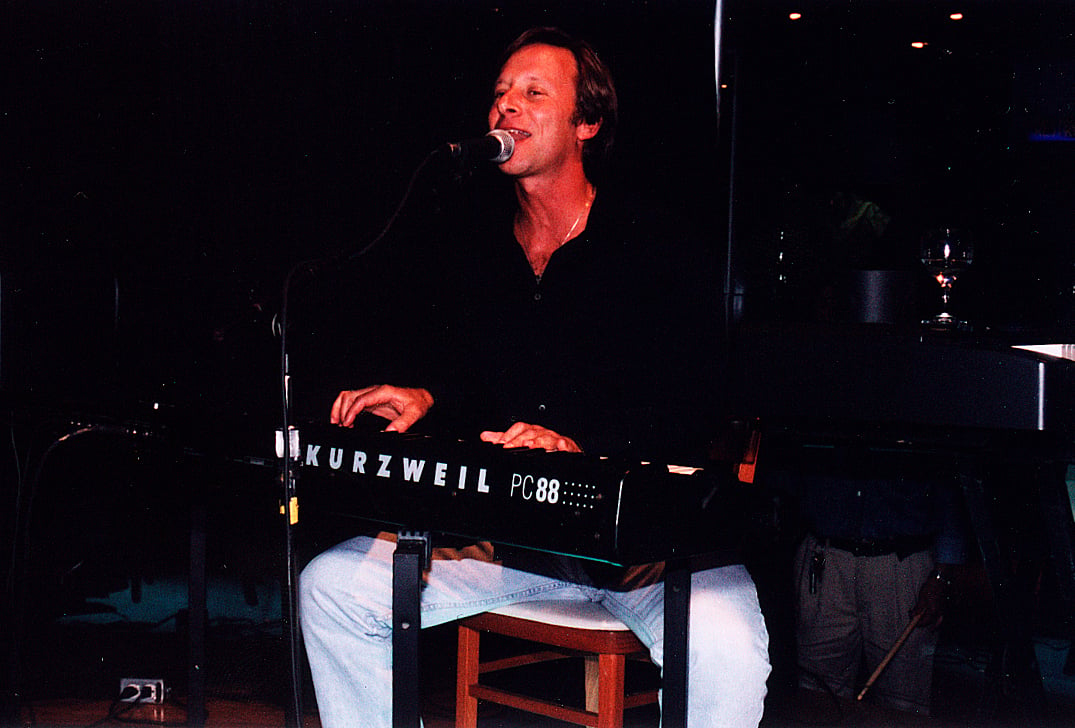 ALTSO's First Rocktoberfest - 2004.
The response of hedge fund musicians was so overwhelming that we decided to have another, more formal event where we would invite several of the other hedge fund bands that we met to perform as well.
We ended up booking Planet Hollywood and decided to call the event "Hedge Fund Rocktoberfest" because it happened to fall in October. We had 4-5 bands play in addition to the subscribers. Among the bands that performed were the Cause (from Deutsche Bank), and the Moore Caps (from Moore Capital).
The event was also a huge success with all the major industry news rags covering the nights escapades including, the Wall St Journal, the NY Times, Reuters, Bloomberg, CNBC and the Economist, to name a few. This was the birth of Rocktoberfest. We are now on our 20th year and the event has now expanded to Chicago with shows in London from time to time."
-- ALTSO Co-Founder, C. Mead Welles