September 8, 2020
Move n' Groove. Q&A with O&P Society
The weekend of August 28th the O&P Society at Dominguez Hills University hosted a virtual mobility event to benefit our CoolKids. Learn more on how and why they decided to advocate for ALTSO's CoolKids in our Q&A.
Why did you choose to support A Leg To Stand On as your charity for this race?
When the executive board of the student society met to come up with the idea for our virtual race, one of the first questions to come up was who we wanted it to benefit. Each student listed off what kinds of companies we wanted to benefit from our race and the consensus was that we wanted to help those utilizing prosthetics & orthotics (specifically children) and those in developing countries that might not have as easy access to healthcare as we do in the United States.
When looking into companies, we stumbled upon ALTSO and immediately knew it was the one – it combined our shared passion for O&P while helping grant access to basic and essential healthcare to children in developing nations.
What specifically stood out to us about ALTSO is that they fundraised for materials while staffing local O&P professionals that best understand the needs and expectations of the patients they work with on a local level.
Knowing that the company we chose supports local practitioners was fundamental in making sure we aren't just supporting the fabrication of O&P devices, but also helping to foster connections with practitioners on a global level
What does mobility mean to you?
The power of reclaiming mobility by having access to essential medical care through prosthetic and/or orthotic devices not only gives back a physical ability to individuals but also plays a huge role in their social lives by giving them back a sense of independence and helping them to re-integrate as member of society.
During our time as students we are constantly reminded that we are not just fabricating pieces of medical equipment for our patients, but rather playing a role in the healthcare by working with our patients to ensure they are a part of the decision process and are receiving a device that meets their specific needs.
Seeing how this company emphasizes the same idea that these prosthetic and/or orthotic devices serves more than just a physical function made us know it was the organization we wanted to support.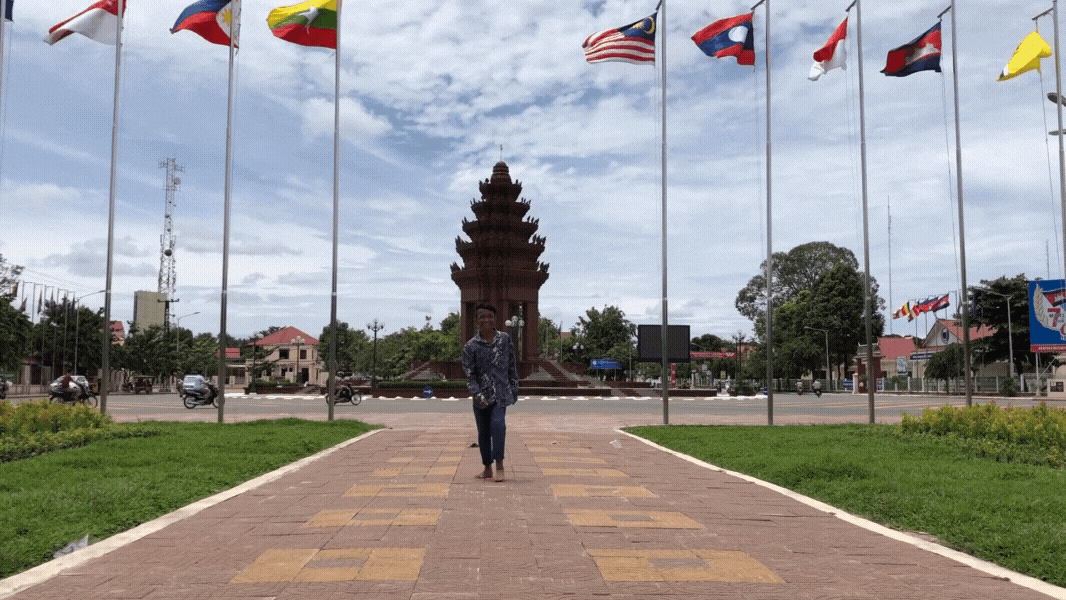 Why host a virtual mobility event as your way of supporting ALTSO?
Historically, the executive board of the student society for the Prosthetics & Orthotics program at California State University, Dominguez Hills puts on a fundraiser for a selected organization every school year.
We had just finished transitioning to a new executive board for the 2020-2021 year when our program, among many others ceased in person classes and transitioned to a virtual platform amidst the COVID-19 pandemic.
Thinking of ways to still hold a fundraiser, we started

seeing virtual races pop up as a way for people to come together (while physically being apart) a

nd thought it would be the perfect way to continue our fundraiser!
While the world was temporarily on pause to keep people safe in response to the pandemic, we were thinking of a way we could help now in a way that will help kids in the future.

Can you tell us anything else about the race?
The Race was held on the weekend of August 29th/30th. There was an option for a 1 mile or 5K. We had nearly 100 people sign up across the country. We wanted to encourage mobility in whatever way participants are able to and encourage you to be creative – whether it be running, walking, cycling, pushing a wheelchair, skateboarding, etc. We just want to encourage people to get up, get moving & get grooving!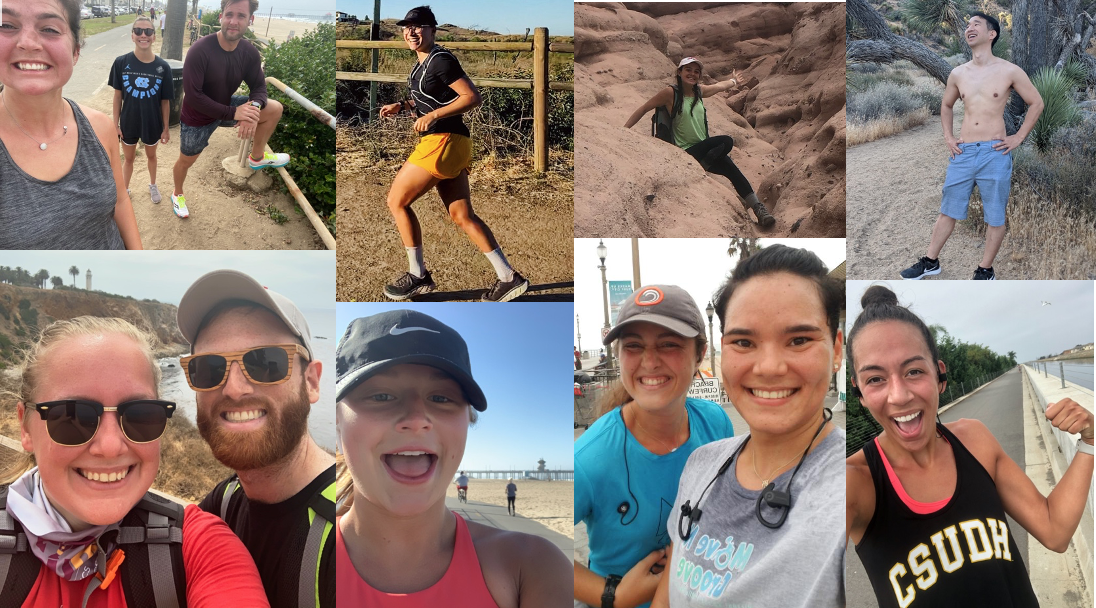 Top: Lyndzie Motcheck (L) (president), Olivia Wilson (Alumni Relations Chair), Megan D'Apice (me! Secretary), Daniel Tsen (Treasurer)
Bottom: Laura Coleman (L) (Fundraising and Community service chair), Kristen Zydowsky (Patient Model Liaison), Ivanna Llibre (R) (Vice President), Sydney Haynes (Social Media Chair)
Thank you to all who moved for our CoolKids.