July 13, 2020
CoolKid Youm
We met Youm in Cambodia at our program with Exceed, with whom we have been partnered with for nearly a decade. After a near-death accident where he was hit by an oncoming train, Youm had lost his left leg and his spirit.
But, after being fitted for his first Joshi prosthetic limb, Youm gained a renewed sense of hope and determination. He then found passion in playing the sport of sitting volleyball.
Through his natural athleticism and determination, Youm worked to join the Cambodian National Men's Volleyball Team.
In 2018 Youm and his team competed on the world stage at the Sitting Volleyball World Championship qualifiers South Korea. That's Growing Up ALTSO.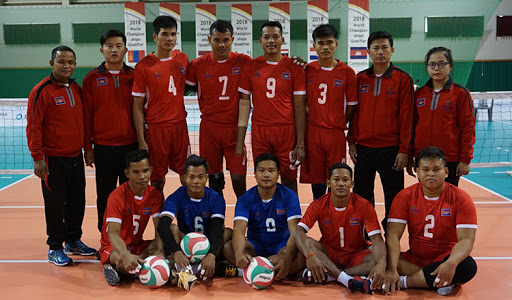 Youm (Number 3) with his team.
Members of the CoolKids Club are committed, passionate individuals who invest in the next generation by improving the lives of our CoolKids. Commit to a monthly donation of any amount to join the CoolKids Club and help us provide continuous care to CoolKids like Youm.