November 30, 2020
Giving Tuesday - So Much More Than Just a Day To Donate To Charity.
Highlighting ALTSO's 2020 Impact
Each year here at ALTSO we put our thinking caps on as the holiday season draws near to come up with our "Giving Tuesday Plan." And that plan is simple. Whether you are a new donor, a long time advocate, a member of our CoolKids Club, or a curious passerby, we want to show you the impact that mobility has on the lives of ALTSO's CoolKids, and the power that you have to transform a life. If I could tell you just one thing about the work we put in day in and day out, it's that our collective impact is at the center of everything we do. It's not just about a number of treatments, a list of patients, or a fundraising goal.
Our work is about every single CoolKid we meet. It's about their independence, their ability to dream, their confidence - and all that life-changing treatments offer. Hear directly from our CoolKids on how the generosity of our supporters has changed their lives here.
What makes Giving Tuesday so important?
The day after Halloween, as we all begin to come out of our sugar comas, our emails are flooded with this year's best gift ideas, commercials now feature Santa and his elves, and pumpkin flavored anything is around every corner.
It's officially "the holidays" which bring with it so many special days. Thanksgiving, Hanukkah, Christmas, New Years and more - days to celebrate family and loved ones and enjoy time spent together (albeit mostly virtual this year). When it really comes down to it, the decorations and the food, the traditions and the presents, are all about those warm fuzzy feelings.
Giving Tuesday is about the same things. It's about giving and generosity of course, but also about love and hope for a better future. In 2019 more than half of a billion dollars were donated to US charities on Giving Tuesday - that is a lot of generosity for one single day, and a whole lot of possibility for those who need it most in our world.
The Difference Between Hope and Despair for ALTSO's CoolKids
In 2020 - a year almost entirely consumed by the global pandemic - we have all experienced trials and tribulations we'd never have even imagined at this time last year. But our global community is also now connected in a way like never before and we have been given the opportunity to come together for the good of the most vulnerable in our world.
ALTSO's patients are children whose limb disability treatments are out of reach for their families who often earn less than $3/day, and who are often overlooked by other humanitarian organizations because their conditions are not deemed life threatening. The reality is that treatment for ALTSO's CoolKids - high-quality products, produced at a mere fraction of the cost to purchase in the developed world - is the difference between a life of poverty and a life of opportunity, independence, and hope.
Though we are so incredibly proud to have treated nearly 20,000 children globally, there are still thousands who wait for treatment each year.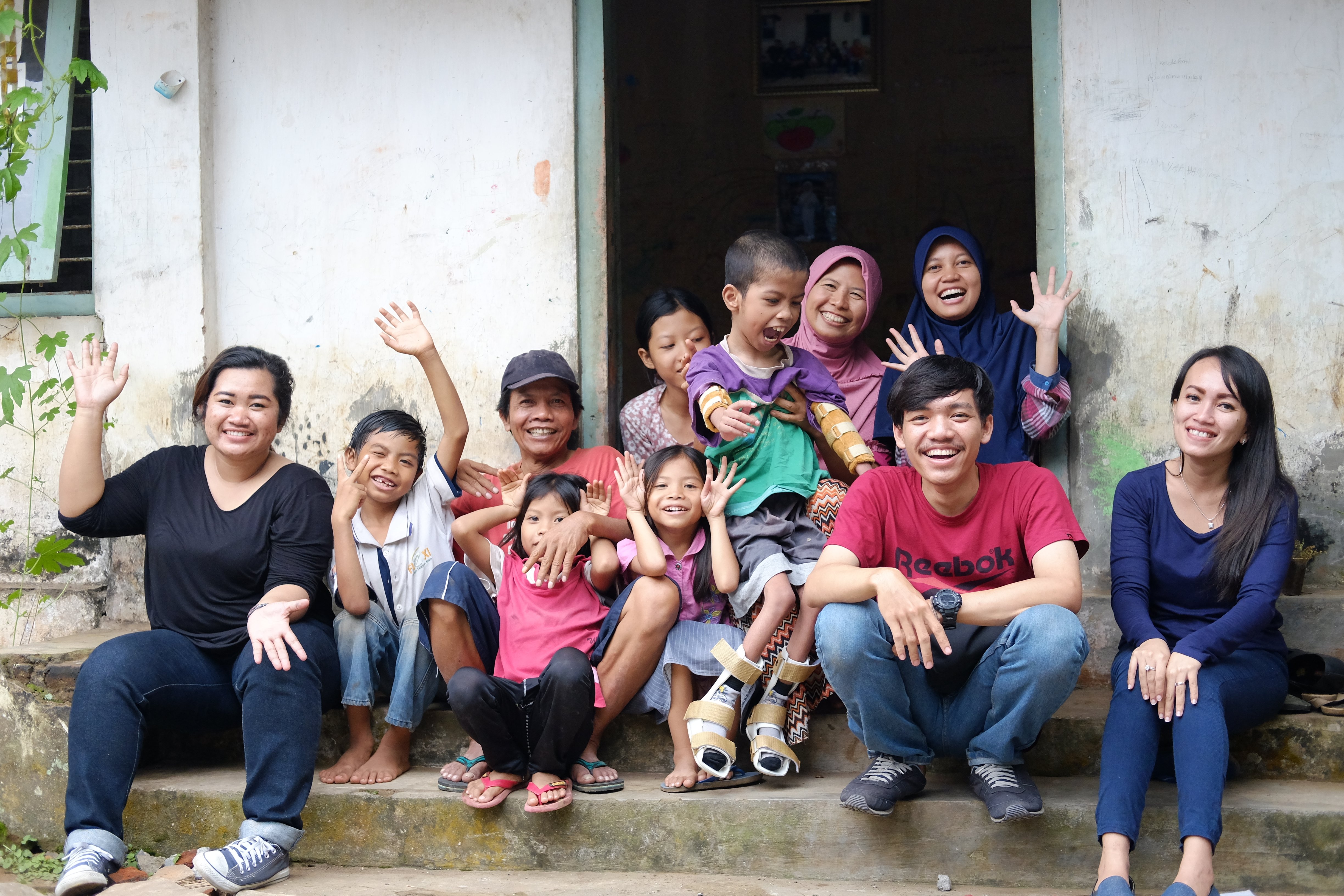 Why we need your support on Giving Tuesday
As I said before, Giving Tuesday is really about all of those same wonderful feelings that the holidays can bring. By donating to ALTSO on Giving Tuesday you are giving the gift of mobility that inspires hope, offers access to education, provides children with the physical and emotional independence needed to become confident and self-sufficient. All of this offers the chance at gainful employment later in life and the opportunity to come out of the cycle of poverty most children would be subjected to without treatment.
ALTSO provides products to our programs and in order to do that, we must first raise the money to purchase that product. That means that every dollar we earn from now until the end of the year will directly impact the number of children we can sign up for treatment in 2021. And don't forget - that's not just one treatment. That's the promise that we will continue to provide follow-up care, repairs, adjustments, and replacements to every ALTSO CoolKid through the age of 21 to ensure they never lose their mobility and all it offers.
A donation of any amount changes the life of an ALTSO CoolKid forever. And you can give in so many ways!


We absolutely could not do the work we do without the support of our donors and advocates and I want you to know, on behalf of our CoolKids, how grateful we are for each and every one of you. If you have any questions on how to donate, or want more information on ALTSO's work and programs, you can always reach out to me at bhemming@altso.org.