April 4, 2022
CoolKid Asad
Meet Asad!

Every parent wants their child to be happy and healthy. When a couple finds out that they are expecting, they start weaving a web of dreams. Like other parents, Asad's mother and father had the same dream.

When Asad's mother, Murshida, was four months pregnant her husband took her to the doctor for a checkup, where she learned she was expecting twins. Their happiness doubled and five months later, Murshida gave birth to a baby son and a baby daughter. They named the boy Asad.

But when the twins were 11 months, their family noticed their baby daughter was learning to walk easily but Asad was facing difficulties. He fell down repeatedly while trying to walk - unable to move more than a few steps.

Years passed and Asad still could not walk. His parents became very anxious, taking Asad to doctor after doctor to no avail. Asad continued to grow, adapting to his painful and limited mobility.

This year, Asad's family learned of our program with Impact Foundation in Bangaldesh and brought their son in for a consultation. Thanks to your support, Asad finally received the treatment he needed, including a custom-fit orthotic brace, to obtain pain-free mobility.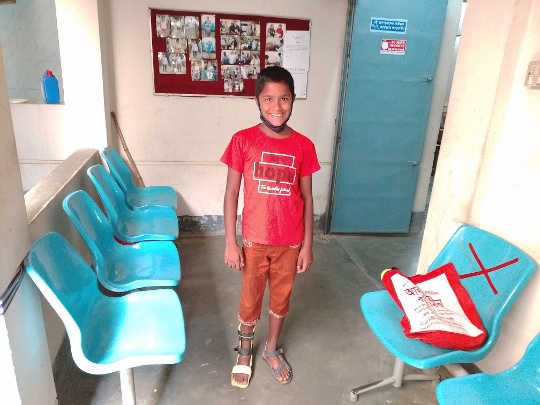 Asad's mother told us, "My son is completely okay now. He can walk like others. I sincerely thank the doctor."

Thanks to your loyalty, we'll continue providing Asad with the custom orthotics he'll need to maintain his mobility as he grows, and all the opportunities mobility provides - access to education, independence, hope, and so much more than movement.

On behalf of Asad, and his family, thank you!